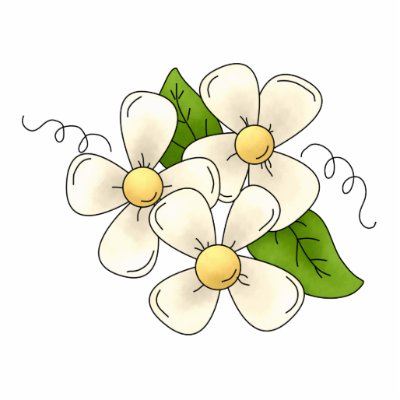 Association Fundraisers
 Supporting Association Fundraisers is a great way of raising funds for children at
Mary Bridge Children's Hospital & Health Center
Fred Meyer Community Rewards
You can earn donations just by using your Rewards Card when you shop Fred Meyer.
It is easy – 1. Get a rewards card. 2. Link your card to Mary Bridge Brigade (91137).
3. Shop.  For detailed instructions or assistance call Fred Meyer Customer Service at
1-866-518-2686, or contact Jean Horne, 253-845-4017
Amazon Smile
Do you shop online at Amazon?  If so, Amazon will donate .5% of your eligible purchases to Mary Bridge Brigade if you start your shopping at:
http://smile.amazon.com/ch/91-6030192  (click on link)
Contact person:  Jean Horne  253-845-4017
Macy's Shop for a Cause
In Early June 2015, we will have a supply of Savings Passes to be sold through the end of August.  Mary Bridge Brigade gets to keep 100% of the proceeds and your guild will get credit for the passes you sell.  The savings passes entitle the purchaser to exclusive savings all day in every Macy's store on one Saturday in August.  Each pass also includes an entry form for a chance to win a $500 Macy's Gift Card.
Guild Events & Fundraisiers
Supporting Guild Events is a great way of raising funds for children at
Mary Bridge Children's Hospital & Health Center
May 29-30, Friday-Saturday, 9am – 4pm – sponsored by Mary Edna Agnew Guild
Garage & Plant Sale.  Ginger Sovay's Home, 2034 28th St SE, Puyallup, 98372
Contact person: Ginger Sovay  253-864-6970  jpsovay@gmail.com
June 4, Thursday, 6pm – 9pm – sponsored by Annie D. Bucsko Guild
Summer Shopfest.  Come shop in the nursery and the fabulous gift shop.
20% of sales benefit Mary Bridge.
Willow Tree Gardens & Interiors, 7216 27th St W, University Place, 98466
Contact person: Sharon Cagle  253-565-3679  smcagle47@gmail.com
September 12, Saturday, Time tbd – sponsored by Dotha McCormick Guild
Annual Fashion Show & Luncheon.  …more details to come soon…
Tacoma Country & Golf Club, 13204 Gravelly Lake Dr, Lakewood, 98498
Contact persons: Jan Pearson  253-376-2893  pearsonj13@aol.com  or
Sharon Nelson  253-389-0768  sharonen@comcast.net
October 6, Tuesday, 9am to 6 pm – sponsored by Dr. Edward Rich Guild
Gift Sale: Quilted and Crafted Items.
Jackson Hall Auditorium, 314 Martin Luther King Jr Way, Tacoma, 98405
Contact person:  Alice Charron  253-460-2700  ac0516@rainierconnect.com
December 14-24, specific dates/times tbd – sponsored by Lakewood Guild
Holiday Gift Wrap. Barnes & Noble, Lakewood Towne Center, Lakewood, 98498.
Contact person: Millie Taylor  253-224-8043  miltwin@msn.com
Jars of Bean Soup Mix – sponsored by Mary Edna Agnew Guild
$3.50 each.  Make an easy meal – everything you need is 'in the jar'.
Contact person:  Bev Forstrom  253-845-1307
Sack Race Kits – sponsored by A.W. Bridge Guild
$5 each.  Kits contain 3 large burlap sacks, 1st,  2nd, 3rd place ribbons, race ideas, and
START and FINISH ribbons.
Contact person:  Sharon Rosenkranz 253-651-1748
Ballpoint Pens – sponsored by Capt. Sue Dauser Guild
Pens read Mary Bridge Brigade, Champions for Children's Health, 253-403-1427.
$5 each.  Available from Capt. Sue Dauser Guild members, while supplies last.
Contact persons:  Agnes Schultheis  360-876-3195 or Anita Sheehan  360-779-8185
Baby's First Year Calendars – sponsored by Dr. Yoli Duralde Guild
$15 each.  Calendars provide information about normal child development and behaviors, make helpful suggestions for care, and point out potential dangers.
Contact Dr. Yoli Duralde Guild at ydguild@gmail.com
Vashon Island Coffee – sponsored by Sarah Eckert Guild
$10 each.  12 oz  bags of coffee –  regular or decaf.
Contact person:  Martha Ray  360-275-1710
Contract Bridge and Rummy Score Pads – sponsored by Guild #10
$2 each.  5" x 8" size score pads with 50 pages each.  These are very popular items, especially for gift giving.
Contact person: Barbara Farron  253-756-6403 and Joanne Thompson 253-759-1831
Mary Bridge Brigade Pins – sponsored by Karen J. Lynch Guild
$10 each.  Colorful, official Mary Bridge Brigade logo pins.  These pins will make promoting our organization name even easier.
Contact person:  Karen Lynch  253-588-9043
Mary Bridge Brigade Aprons – sponsored by Donnie O'Neill Guild
$20 each.  Black aprons with Mary Bridge Brigade logo on the front.
Contact person:  Vickie Gonzales 360-427-6770
Mary Bridge Brigade Playing Cards – sponsored by Weenonah Guild
One deck $8.  Two decks $15.
Playing cards with the colorful Mary Bridge Brigade logo on them.
Contact person: Norita Stewart 253-584-1649
To add your Guild fundraiser to this list, please complete a Guild Project Information Form.
If you want additional information added to this current list,
contact Jean Horne 253-845-4017  jeaninpuyallup@yahoo.com